Expert knowledge and a passion for racing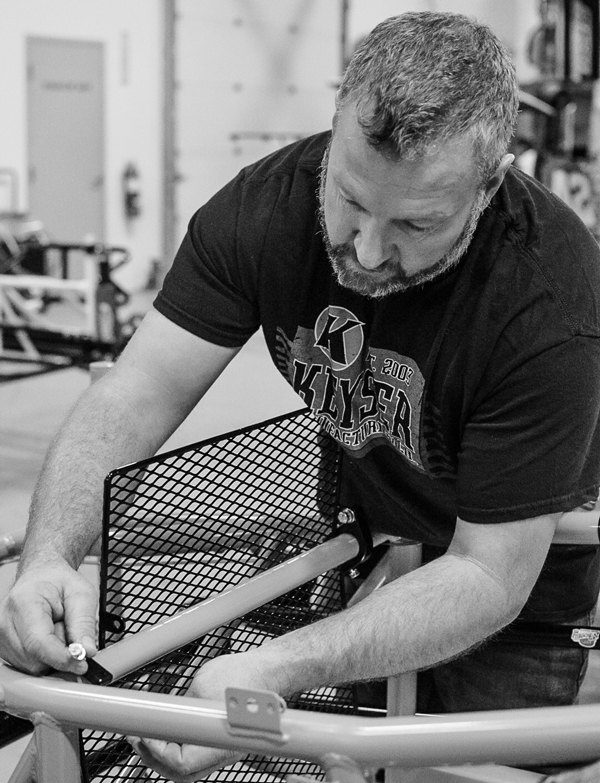 In 1992, armed with a degree in Mechanical Engineering from Alfred University, Scott joined forces with Billy Decker and embarked on a journey that evolved into a way of life.
Knowledge and experience. Scott has nearly 30 years of experience with Dirt Track Racing, both on and off the track, and he's learned from some of the most well-known and respected names in the business.
His own racing career has covered Northeast Modifieds, late models, and sprint cars. In 2003, Scott became the team manager at Gypsum Racing, where he remains as Crew Chief for Billy Decker.
Driven to win. Scott has numerous Dirt Week wins in both the Big Block and Small Block at Syracuse, three Super Dirt Car Series titles, and multiple track championships across New York. In short, Scott is a winner.
Relationships. He has relationships with all the major manufacturers. If you need a part, odds are it's already in stock. If not, we can get it for you.
Golden Rule. Speaking of relationships, Scott has the mind and heart of a racer. That means his team will treat you and your car like they'd want to be treated.
Questions? Any questions you have, from installing parts, repairing parts, or addressing set-up questions, Scott is here to help—and he's known for some of the best shock service out there!
Kevin grew up with racing, because his family has always been involved with it. He started working on race cars at age 12. Over the years, he's worked for Alan Johnson, Danny Johnson, Billy Decker, Larry Wight, Tim McCredie and Vic Coffey.
Kevin started racing Karts at age 25 and has been racing Sportsman Modified since 2016. He's known Scott his whole life through racing and began working with Scott at SJP+ in 2018.
Like Scott, Kevin's a winner, too!
2-time Mr. DIRT Sportsman Champion
2-time Brewerton Speedway Track Champion
Land of Legends Track Champion
2020 Hoosier Racing Tire Champion